I read on howtogeek a couple of days ago that someone (Chris Fenton) had created a replica of the 1970's Cray 1A and in my honest opinion I think that is very awesome indeed!
For those of you that don't know what a Cray 1A (One of the best known SuperComputers) is, well quite bluntly…. shame on you!!! – If you are any kind of computer geek you should do! – No seriously, if you don't know what it is read all about it here (wikipedia)
Here is a photo of Chris Fenton's Cray 1A replica (left) and the actual one (right):-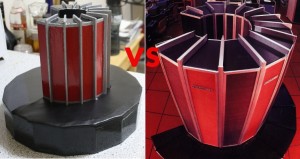 In Chris's article he explains how he purchased a FPGA board to emulate the actual hardware and fully constructed this 1/10 scale replica (unfortunetly however due to the board design he was unable to make the base the 'famous 'c' shape'
Here is a bigger photo of Chris's finished 'Cray 1A' replica:-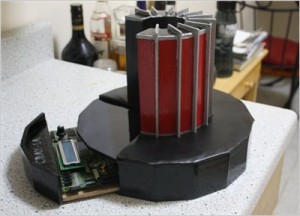 As you can see the FPGA board slides out from the bottom!
My hat off the guy, I think it is amazing and if I had more time and less commitment to various other things I too would love to build such a replica – As he says also in his post and I quote…
Sure, your iPhone is 10X faster, and it's completely useless to own one, but admit it . . you really want one, don't you?
I completely do want one, its a very iconic thing (well in my mind anyway) and ok I wasn't even born when this was designed and developed by Cray Reasearch but all the same I have a lot of respect for it!
Chris… A great article and I love the idea and the sheer amount of effort you put into this fantastic project 🙂 – Please check out Chris's post and various images, diagrams and infomation regarding the Cray 1A on his website over at: http://chrisfenton.com/homebrew-cray-1a/